Studying with Disabilities
Studying with Disabilities
All Swedish universities and university colleges, including Blekinge Institute of Technology (BTH), are able to provide some form of assistance to students with disabilities. BTH, like the other universities, have planned how to help these students pursue their studies, regardless of their disability.
BTH is to be an open higher education institution that is accessible to all. As part of this, we offer educational support for students with various disabilities.
Coordinator
The coordinator for educational support for students with disabilities is responsible for the educational support. The support is designed in consultation with the student, course director and, in some cases, the study advisor.
It is important that you contact the coordinator, Lena Wikström, well before the start of the course. You can do this as soon as you have been offered a place on your programme or course. This allows us to arrange appropriate educational support in time for the start of the course. All requests for educational support must be substantiated by a certificate of the disability.
Make an appointment
Right now all meetings take place via Zoom. Call or send an email to make an appointment and I will tell you how it works.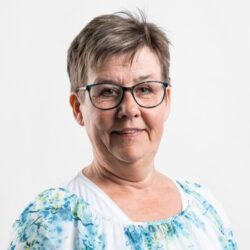 Contact
Lena Wikström
Email: funka@bth.se
Phone: 0455 – 38 52 11
Room: J2111, in building J, Campus Karlskrona
What are disabilities?
They include physical, mental and medical disabilities. For example:
dyslexia
autism
ADHD
depression
visual or hearing impairments
Examples of educational support
talking book versions of the required reading
Other forms of educational support may be offered. If you need a sign language interpreter, you must notify us at the time of application to BTH, as the availability of interpreters varies.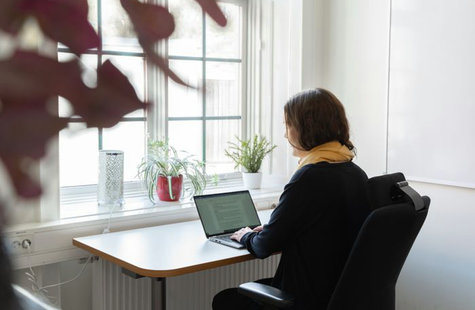 FUNKA room
The FUNKA room is a place for relaxation and recovery. The room is intended for students with disabilities who need a quiet study environment or to rest.
The room is located on the first floor in building C, specifically C205 and  room C208. It can be booked via Time Edit.
If you have any questions, please contact the coordinator for students with disabilities via email.
Further information
BTH students with a permanent disability are eligible for study support. To learn more about your rights and opportunities, and the relevant legislation, visit www.do.se.
On the following websites, you can read about several different types of disability:
Application
Apply for support through NAIS, the national system for applications for support. To obtain special support you must have a certificate of a permanent disability.
How to apply for support
Register for your course/programme
Upload documentation/a certificate of a permanent disability
Follow the instructions
The coordinator will contact you as soon as possible to schedule a meeting
In the beginning of the semester, the workload is heavy and you may need to wait a while to hear back.
Please note, that Mrs Wikström cannot help you with scholarships.